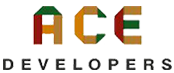 Ace Developers Mangalore - Buyers Guide
Buying property in Mangalore has become very rewarding. There is no shortage of real estate in Mangalore and it pays to reach out to a good company who will care for your requirements.
Here's a simple guide to get the most out of buying a property in Mangalore:
Set your budget limit and stick to it.
Visit the property at least twice before you make a decision.
Check what amenities the property has such as electricity, water, gas.
Have a builder or architect examine the structure of the building.
Talk to your prospective neighbours about the area.
If you are unsure about a property, take photos and draw sketches to take home with you.
Have your legal advisor check ownership of the property before you sign anything.
Have your legal advisor check outstanding debts on the property before you sign anything .
Finance for your property in Mangalore
Many banks will offer anything up to 80% for Indian residents. Most loans are long-standing and available on the property. When seeking a loan, make sure you are aware of the interest rates and if they are fixed or floating. Banks will ask for passports, residence permits, payslips, contracts and copies of the title deeds. There are many advantages to taking out a loan to purchase your property, like tax savings.