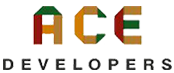 Ace Developers Mangalore - Testimonials
"A Person With Big Dreams is More Powerful than one with all the Facts". Gregory we wish u all Success and God's Abundant Blessing to fulfill all your Dreams. Having known you over the years we vouch for your honesty and commitment in accomplishing all your projects."
Mr. Anil Sheela D'souza


"The building of our apartment has been a truly wonderful experience. Everything was very professional and trouble free... thank you very much for our beautiful new apartment...."
Mr. Anil D souza
Mangalore
"Thank you so much for a beautiful and well built Apartment. We have had so many comments on this Apartment. People who watched it,said they were impressed with the quality of construction. Truly we are very very happy with our home! Thank you so much!"
Mr. Divakar Suvarna
Mangalore
"Our house speaks for itself, we are very happy with the finished product, and enjoyed the whole building experience with Ace developers."
Mr. Christine Menezes
Mumbai
"ACE Developers has made my dream house come to reality. I deeply appreciate Mr. Gregory's hard work and dedication that he has given to our building."
Mr. Charlotte Lobo
Mumbai