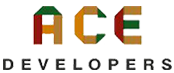 Ace Developers Mangalore - Management
Gregory D'Silva is the managing director of Ace Developers. He has over 20 years of diversified real estate experience in the Middle East. In 2005, he founded Ace Developers. Under his leadership, the company has grown to includes 8 commercial & residential projects. Gregory is a reputed business leader in Mangalore and volunteers his time and expertise to many varied local and social organizations.
In a word, it's our experience. To be precise, it is our team's diverse skill set and effort that has been garnered into a complete unit to deliver an array of expertise across the entire real estate development process. This flexibility and assimilation of talent enables Ace Developers to provide the convenience of a 'single point' approach to servicing our client's needs.
History of an Exceptional Property Development & Construction Firm
Today, Ace's principals continue to run the company with its core value. We honour the principle to first develop a relationship, then construct the project, and finally deliver to the client. His experience gave him a complete understanding of many aspects that create investment, development and construction opportunities